Our leadership team recognizes the authority of God, and realizes that we are shepherds who serve under the Chief Shepherd, Jesus Christ. Our passion and goal is to equip the believers for the work of the ministry until we all attain maturity in the fullness of Christ.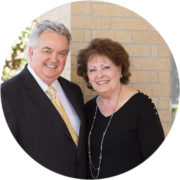 Winston Hancock
Interim Senior Minister
Winston Hancock serves at our Interim Senior Minister and has been at Northpark Christian Church since January, 2005. He has served in ministry for nineteen years. He holds his Doctorate in Christian Education from Southwest Seminary.
Because of his extensive business background prior to entering full-time preaching ministry, Winston is able to relate in a very practical way with today's working family. It is his informative and sensible presentation of God's Word that so many people find appealing about his sermons.
Winston Hancock and his wife, Vicki, have two children, Angi and Ryan, and four grandchildren.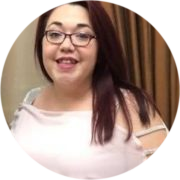 Jenny Barrett
Media Ministry Director & Children's Ministry Director
Jenny Barrett has been a member of Northpark Christian Church since 2015 and joined the staff as a volunteer in 2016. She works as Media Ministry Director and Children's Ministry Director, but lends a hand throughout the church when called upon.
Originally from the Chicago-land area, Jenny has been a Texas resident since 1999. She has been living in Kingwood with her husband, Douglas Barrett, and children, Bella and Sophia since 2014.
Jenny continues to grow in the Lord and work where God calls her.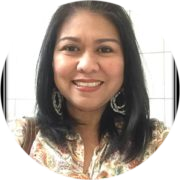 Eleanor Gray
Administrative Assistant
Eleanor is from the Philippines. She is a graduate of Polytechnic University of the Philippines with a Bachelor of Science Degree, major in Banking and Finance.
Eleanor has a great love for the Lord having worked in the past for Christian organizations like Campus Crusade for Christ and Asian Theological Seminary.
Eleanor has three sons – Johann, Kurt and Jacob, a daughter Hadassah and is married to Rev. George Gray.