Hits: 2674

Children's Ministry at Northpark
Childcare on Sunday Mornings
Nursery and cry room are available during the service. Parents are asked to register at the Information Booth if nursery care is desired.
Children's Church is available at the conclusion of our family worship time. Your kids will be prayed for and dismissed following the announcements and just prior to the sermon. Parents are invited to go with their kids and help them get comfortable if this is their first time.
Children are a valuable asset to our church family and make many contributions to the life of the church. At Northpark we offer numerous Children's Ministry activities for all ages throughout the year. It is our hope this information will help answer questions you might have about our programs.
Vision for our Children's Ministry
– A Christ-centered, safe and fun environment
– All children's workers have completed background checks
– We want all our children to love coming to church.
Proverbs 22:6 – NLT – Direct your children onto the right path… and they will not leave it
Matt 19:14 – NLT – But Jesus said, "Let the children come to me. Don't stop them! For the Kingdom of Heaven belongs to those who are like these children."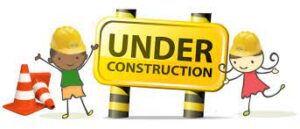 Stop back after the first of the year and check this page out. Our children's workers are planning to add features on this page that you can use to help you nurture and train your kiddos in the Christian faith.
S
So don't forget to check back after the first of the year for new features