Hits: 0
Hits: 4
Let's Get Physical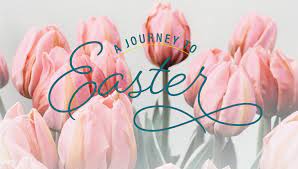 3 For what I received I passed on to you as of first importance[a]: that Christ died for our sins according to the Scriptures, 4 that he was buried, that he was raised on the third day according to the Scriptures, (1 Corinthians 15:3-4 NIV).
No doubt you are reading the title and wondering what its got to with Lent or Easter. The answer has to with the message that Paul described as "of first importance." Consider the content of the message. The message has three parts. First, Christ died—that's a physical reality. Second, Christ was buried—that is another physical reality. Finally, on the third day Christ arose from the dead—is that physical or something else. Determining if the resurrection is a physical reality is indeed something that is of first importance. The fact is that Paul considered it of such importance that he used a great deal of ink explaining its importance in what we refer to as 1 Corinthians 15.
This is important enough for you to explore. Paul stated that Christ died. That is easy to grasp. Jesus had been alive. There was no question he was a physical being. They had seen him with their own eyes. They had heard him preach and teach. They had touched him and had been touched by him. They had sufficient evidence that he was physical and not a ghost or a specter. What Paul is stressing is that this physical Jesus had died. Jesus' body was dead—all who saw him knew he was dead. They had heard his final cry. They had seen his bodily fluids drain as the soldier pierced his side. They knew there was no life in his physical body.
Those who had watched Jesus physically die did what people do with dead bodies. They buried him. Consider the perspective of those who witnessed the life drain from Jesus' body. They are seeing a dead body and when this now dead body, had been alive they had hoped that he was the promised hope of Israel. But now all they see is a dead body. In their grief they did not abandon his body. They took it off the cross and lovingly prepared it for burial and placed in a tomb. Jesus died physically. Jesus' physical remains were buried.
But he did not lie dead long. He died on Friday (day 1). He lied buried on Saturday (day 2). On Sunday (day 3) this dead body burst from the tomb full of life. This is important. The man and his body had died. He had died for all the sins of humanity. This included those who had ever lived, were living then, and who ever will live. This same man and his same body are seen by his disciples, a crowd of 500, James the brother of Jesus and Paul says he too say the risen Jesus (1 Corinthians 15:5-8).
Meditate on this as you prepare for Easter. The one who had walked among the people of Palestine, who had been seen, heard, and touched had died. They had seen his death. The one they saw die and saw removed from the cross to be buried, now stood in their presence, scars, and all. How much more physical could it be? What was the result? Hope was rekindled. The lost confidence that he might be the one is now a secure confidence that he is the One. Doubt was erased. Courage replaced fear. The death of an obscure man in an obscure part of the world becomes the most important death of all time. The obscure man became the most important man in all of history. How did this happen? A physical body died, a physical body was buried, and the same physical body that had died and was buried stood alive and fully physical. It was not a different man. It was the same man who had died, been buried that is physically alive. He breathes the same air. He walks on the same roads. He eats the same food. He who had died and was buried is now living and interacting with people.
Now you understand the title and the importance of getting physical. Explore this idea as you prepare for Easter.