Our leadership team recognizes the authority of God, and realizes that we are shepherds who serve under the Chief Shepherd, Jesus Christ. Our passion and goal is to equip the believers for the work of the ministry until we all attain maturity in the fullness of Christ.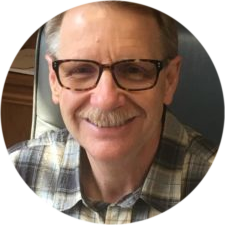 Lonnie Anderson
Senior Minister
Pastor Lonnie's passion is to lead and train others to become effective disciple-makers to fulfill the Great Commission. He had numerous years of pastoral experience in leading ministry programs and developing strategies for outreach and evangelism. He is an experienced Church Planter with a passion to reach the previously "unchurched" with the Good News of Jesus Christ and able to mentor believers toward spiritual maturity, service and leadership. He has the ability to lead and manage leadership teams to accomplish church's overall goals and vision. He possesses a great love for God, for people, and a shepherd's heart.
Lonnie is married to Shari French Anderson for 37 years and has 3 children
—
Josiah, Joshua, and Joy.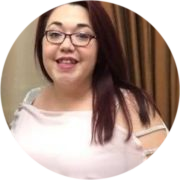 Jenny Barrett
Media Ministry Director & Children's Ministry Director
Jenny Barrett has been a member of Northpark Christian Church since 2015 and joined the staff as a volunteer in 2016. She works as Media Ministry Director and Children's Ministry Director, but lends a hand throughout the church when called upon.
Originally from the Chicago-land area, Jenny has been a Texas resident since 1999. She has been living in Kingwood with her husband, Douglas Barrett, and children, Bella and Sophia since 2014.
Jenny continues to grow in the Lord and work where God calls her.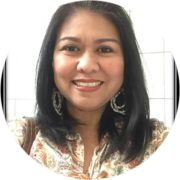 Eleanor Gray
Administrative Assistant
Eleanor is from the Philippines. She is a graduate of Polytechnic University of the Philippines with a Bachelor of Science Degree, major in Banking and Finance.
Eleanor has a great love for the Lord having worked in the past for Christian organizations like Campus Crusade for Christ and Asian Theological Seminary.
Eleanor has three sons – Johann, Kurt and Jacob, a daughter Hadassah and is married to Rev. George Gray.