Hits: 1560
Hits: 1400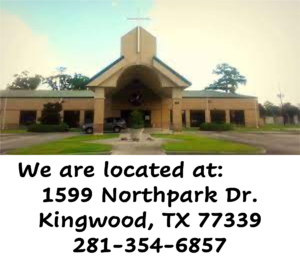 Sunday Service Times
10:45 Worship & Children's Church
Parents check out our Children's Ministry page to learn about our ministry for kids. You will also find a link to this week's devotional thought for kids. The page features other resources you can access to aid you in talking about Christian faith with your kids.
Click here for a map to our location.
Please visit our blog called Life at Northpark and learn more about us. This week's guest blogger is Steve Keyes. Steve shares a story about his garden and how it helps you understand what it teaches him about Life at Northpark. Steve writes from the perspective of one of our key volunteers. Being a volunteer is a great place to truly discover what life at Northpark is like.
Have you ever struggled with the idea of powerful prayer? Do you believe that your prayers will be powerfully answered? If you have questions like these then Pastor Lonnie's new sermon series on the topic of Power Through Prayer will be that for which you are looking. Follow the highlighted link to learn more about the series
Weekday Services
6:30 pm Monday Prayer Service
10:00 am Tuesday Gospel in the Torah Study

led By Pastor Philip Heine
11:30 am Wednesday Ladies Bible Study (Book of Jeremiah)