Hits: 0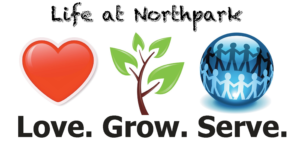 P
"
Preach the Gospel at all times; when necessary, use words."- St. Francis.
The idea of having a prayer tent is nothing new. The idea of setting it up in a different venue began with a conversation between Pastor Lonnie Anderson and myself. We prayed over it, knowing that God would lead us in the right direction. We were granted permission from The Livable Forest to open a prayer tent in the middle of their Town Center.
Pastor Lonnie and I have a desire to take the Power of God out into the community in the fulfillment of the Great Commission:
Matthew 28: 19 Go therefore and make disciples of all the nations, baptizing them in the name of the Father and of the Son and of the Holy Spirit, 20 teaching them to observe all things that I have commanded you; and lo, I am with you always, even to the end of the age." Amen.
Since we began in October of 2021, we have met various types of people and have prayed for numerous people from all over. We have yet to hear anything negative regarding our presence there. Quite the opposite, many shared their thanks for our presence, praise reports, compliments, and we have even heard testimonies from many people and we are still in our infancy stages. We continue to pray that God uses us more in reaching the lost.
The most rewarding part of being able to pray for people is being able to share the love of God with our community. We play games with them; we laugh with them; and most importantly, we get to pray with them. To those who belong to churches we are still able to show them the Love that God has blessed us with. For those that do not attend church, we are able to plant the seeds of God into their hearts. We hope to see them in our church, but if not, with the Love of God we will still love on them
1 Corinthians 3: 6 I planted, Apollos watered, but God was causing the growth. 7 So then neither the one who plants nor the one who waters is anything, but God who causes the growth. 8 Now he who plants and he who waters are one; but each will receive his own reward according to his own labor. 9 For we are God's fellow workers; you are God's field, God's building.
We are a para-church ministry, meaning we are an extension of Northpark Christian Church's Monday Night Intercessory group, as well as our Outreach Ministries. We are a small group of prayer warriors who have been doing this for 2 years and we believe we are making a difference in our community. We can feel our spiritual walk growing. If you care to join us, you can email me or ask any church leader to point you in the right direction. We hope to see you, if for no other reason than to pray and share God's love with you.